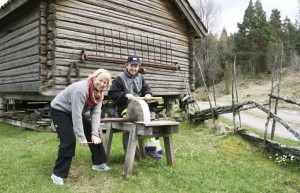 It is a pay-road from R 21, kr 50,- pr car. If you dont have cash contact Hedda or Egil.
Park you car at the P-plass, the last 400 meters you need to walk.
Welcome to Bøensætre Husmannsplass
Hedda og Egil Kortnes
Adress:
Bøensæterveien 380
1798 Aremark
Mobil:
Egil: 908 20 315
Hedda: 419 34 060
E-mail:
post@boensetre.no
Contact form is at the bottom of the page.
---
---