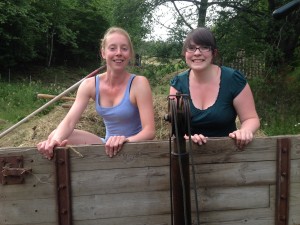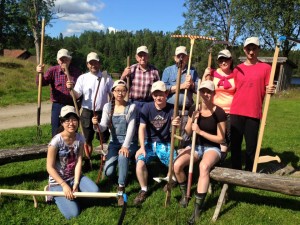 Fra Blythe Bourne, USA:
My time here was amazing! Hedda and Egil are so knowledgeable and its great to learn from them. Also on when you are not doing work around the farm you can play on the beautify lake and surrounding forest. The duties on the farm varied quite a bit while I was here, and even if it was hard work the scenery made up for it! I believe duties change for different seasons, but there is plenty to do, and great company and conversation with Hedda and Egil! I will be back!
Fra Raul Sosa Perez, Spania:
I've spent 3 great weeks here! Hedda and Egil are very pleasant people, the place is really beautiful, with a big lake and a lot of hectares of forest. They have many bikes and canoes, and food, I've never eaten so much in my life! The duties are very varied: wood work, painting, picking up vegetables, cooking, washing dishes… and the most important one is feeding the animals. Thus, I totally recommend this host.
Fra Elisem Hogberg, Canada:
I spent three magical weeks at Bøensætre! Hedda and Egil are wonderful hosts and you can be certain that you will learn a lot under their tutelage. While your day is sure to be filled with some good honest labour and a variety of tasks, you will have a great schedule and free time to explore the land and enjoy the peaceful haven that is Bøensætre. I truly enjoyed my time there and hope to return the next time I am in Norway. Choose this farm!!! You won't regret it!! <3